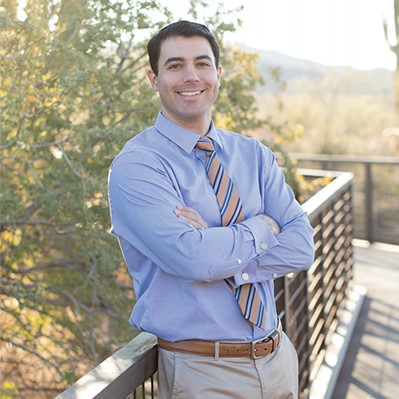 Matthew W. Russo, MD
Total Joint Orthopedic Specialist
Dr. Matthew W. Russo is a board certified, fellowship-trained orthopedic specialist in both primary and complex revision total joint replacement surgery. He performs the anterior approach to the hip in addition to total and partial knee replacement utilizing cutting-edge robotic surgery technology. His research in multimodal pain management strategies combined with minimally invasive techniques allows many of his patients to be discharged home safely on the same day as their procedure. He feels grateful to have the opportunity to serve the Phoenix community as a third-generation orthopedic surgeon, joining his father in practice in 2017. He is honored to continue the legacy of treating the orthopedic needs of local patients, just as his father and grandfather have done for almost 35 years.
Dr. Russo received his undergraduate education from the University of Notre Dame prior to his completion of medical school at the University of Arizona College of Medicine in Tucson. There, he became a member of a select group of medical students known as the Gold Humanism Honor Society representing "humanistic attitudes in medicine."  He went on to complete his residency at Georgetown University Hospital in Washington, D.C., where he received multiple awards for resident teaching in medical education.  Dr. Russo then completed a fellowship in Adult Reconstruction at the Anderson Orthopaedic Clinic in Alexandria, Virginia, where he performed over 600 hip and knee replacements.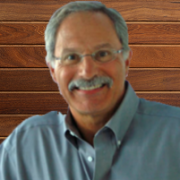 Vincent Russo, MD
Total Joint Orthopedic Specialist
Medicine is in the family for Dr. Russo, whose father was an orthopedic surgeon and his son as well.  Dr. Russo is board-certified in orthopedic surgery with more than 30 years of experience treating patients in the Phoenix area. During this time, he has been privileged to care for as many as three generations of patients from the same family. His practice specializes in arthroscopic surgery and total joint replacements. As an orthopedic surgeon, Dr. Russo enjoys the challenge of treating a variety of conditions and problems ranging from sports-related injuries to total joint replacements. He received his medical degree from Albany Medical College and completed residency programs with the University of Pittsburgh School of Medicine and Grady Memorial Hospital/Emory University.