WELCOME TO OUR ORTHOPEDIC PRACTICE
Total Joint Replacement Doctors In Scottsdale Arizona
MATTHEW W. RUSSO, MD
Orthopedic Surgeon in Scottsdale AZ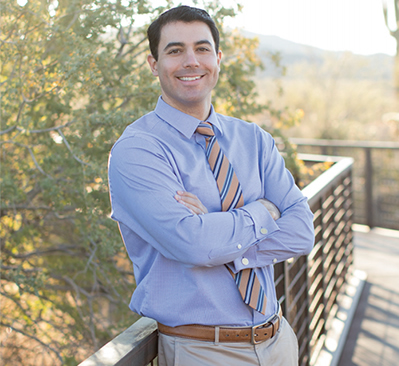 Dr. Russo is a third-generation orthopedic surgeon in Scottsdale,  AZ specializing in total hip and knee replacement surgery and has now performed over 3000 joint replacements since his fellowship training. He feels very grateful to have the opportunity to serve the Phoenix community as an orthopedic surgeon, just as his father and grandfather have done, for over 30 years.
Dr. Russo believes it is essential to listen to patients and to treat them just as he would his own family members. He was specifically drawn to hip and knee replacements because he finds it rewarding to play a role in the transformation of patients whose lives have been limited by their condition and to help return them to the everyday activities and lifestyle they previously enjoyed.
ANTERIOR APPROACH TO HIP SURGERY
PERSONALIZED KNEE KINEMATIC ALIGNMENT
The principles of total knee alignment have evolved greatly over the last decade. Unlike many traditional alignment techniques, Dr. Russo offers a muscle-sparing, personalized approach to total knee replacement which is unique to each patient's anatomy to recreate the three kinematic axes by which the knee moves. This technique allows for greater patient satisfaction, improved range of motion and earlier return to function by restoring the relationship of the native ligaments surrounding the knee.
– Howell S M, Roth J D, Hull M L
COMPUTER NAVIGATION/ROBOTIC ASSISTED SURGERY
Dr. Russo utilizes the latest technology to assist in performing accurate and personalized joint replacement with greater precision. Controlled, automated impaction combined with technology assisted component positioning systems work in conjunction with the surgeon and each patient's unique anatomy to achieve optimal outcomes. This added level of accuracy can help improve the function, feel and potential longevity of your new joint.